Available Study Modes
Blended Online & Classroom delivery
BSB30415 Certificate III in Business Administration
The BSB30415 Certificate III in Business Administration is designed for people who need to carry out general administrative duties within a wide range of industries. It builds on the knowledge and skills covered in Certificate II in Business, however Certificate II is not a mandatory requirement to be able to complete BSB30415 Certificate III in Business Administration.
BSB30415 Certificate III in Business Administration is suitable for individuals starting out in administrative roles or for those already working in this field and want to refine their skills. It is designed to enable students to be able to perform a range of administrative tasks using practical skills. Individuals in these roles generally work under some supervision. However, they use discretion and judgement and may provide technical advice and support to a team.
Our BSB30415 Certificate III in Business Administration has a broad selection of available units to choose from that will best suit an individual's work and learning requirements.
Our online course allows students the convenience of studying from home, and at a time they choose. Students have the benefit of being able to complete this qualification within a 12 to 24 month period. Individuals may progress quickly, or take their time to suit their other commitments. The online resources and assessments are monitored by trainer/assessors who are industry experts. They will prepare the student for the requirements needed to progress in the business environment.
In addition to our online resources, students may access the materials as hard copy. Group learning may be available however this is always dependent on numbers.
This qualification is available as an Australian Apprenticeship.
The course comprises of 13 units (2 Core and 11 Elective). Successful completion of this course requires the fulfillment of all 13 units of competency
Course Units
BSBITU302
Create electronic presentations
BSBWHS201
Contribute to health and safety of self and others
BSBADM307
Organise schedules
BSBDIV301
Work effectively with diversity
BSBITU307
Develop keyboarding speed and accuracy
BSBITU314
Design & Produce spreadsheets
BSBITU306
Design & procedure business documents
BSBITU309
Produce desktop published documents
BSBWRT301
Write simple documents
BSBCMM301
Process customer complaints
BSBWOR301
Organise personal work priorities and development
BSBCUS301
Deliver & monitor a service to customers
BSBADM311
Maintain business resources
Dates
To be announced, register your interest…
Days
Days per week
Classroom component: Monday – Friday
Then finish online
Times
Class times
Commences at 8.30am
Concludes 3.30pm
Plus evening Skype sessions weekly
Classroom Delivery Location
Ground Floor
197 St Georges Terrace
Perth, WA 6000
Public Transport
Our Perth delivery location is located close to main bus terminal making it highly accessible from most northern locations of Perth.
Parking
There is paid public car parking available near the centre
Admission Criteria
Applicants seeking entry into BSB30415 Certificate III in Business Administration should meet the following criteria.
18 years old and under will require an additional notice of arrangment
Have successfully completed year 10 of secondary school or equivalent, or be of mature age.
Be able to use and respond to written language, including some unfamiliar material in a variety of formats.
Successfully complete a Language, Literacy and Numeracy test (LLN).
Obtain a satisfactory clear National Police Clearance.
Obtain a Working With Children Check
Primary place of residence must be in Western Australia.
Must be an Australian Citizen /Permanent Resident / Temporary Visa holder of sub-class 309, 310, 820, 826, 851 / Dependant of sub-class 457 visa.
How to enrol
To enrol in our course is a quick and easy process that will have you in class and studying in no time.
Simply click on the Enrol button and complete the enrolment form electronically.
Enrol
If you would like to find out a little more about our this course simply download the Course Brochure.
Download
Or request further information by clicking on the Enquire Now button and completing the form and one of our course consultants will contact you shortly.
Enquire Now
Alternatively you can contact on our enquiry line at
1300 360 366 Toll Free.
Once you have submitted your enrolment form we will confirm your eligibility and associated cost of the program. Don't worry, there is no commitment up until you commence your course.
Possible Job Outcomes
The BSB30415 Certificate III in Business Administration is an appropriate qualification for people seeking work to enter the business environment. This environment could be across a wide range of industries.
Possible Possible Course Pathways
Once students have completed their qualification at the certificate III level they may decide to continue their studies in the BSB40215 Certificate IV in Business Administration or other level IV business qualifications.
AEATS will recognise credit transfers upon proof of units completed with other RTOs.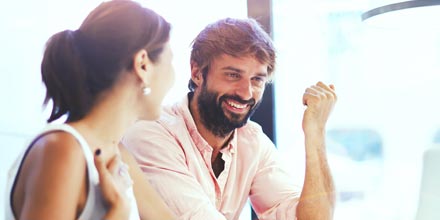 The BSB30415 Certificate III in Business Administration
An appropriate qualification for people seeking work in the a broad range of office administration roles across a vast range of industries.
Possible job outcomes are:
Accounts Receivable Clerk
Accounts Payable Clerk
Clerk
Data Entry Operator
Junior Personal Assistant
Receptionist
Word Processer
Interest Free flexible payment plan options are available to suit the convenience of students.
The Student tuition fees will be based on many different circumstances. You may be eligible for individual State Government subsidised tuition fees dependent on where you live.
This course has been approved for Centrelink student allowances. More information on assistance available can be found on the Centrelink website www.centrelink.gov.au. For information regarding your individual eligibility please contact Centrelink on 132490 or visit your local Customer Service Centre.
For more information or to confirm the cost of your course contact 1300 630 366 (Toll Free).
Want to know more? We're here to help!