ASK ABOUT SOME OF OUR FEE FREE IN 23 COURSES NOW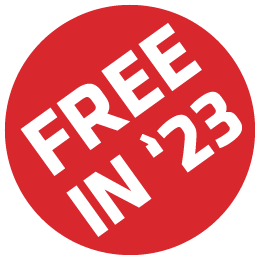 CLASSROOM DELIVERY COMMENCING WEEKLY
VIRTUAL CLASSROOM/ONLINE ALSO AVAILABLE
Innovative
Teaching
AEATS ensures that its teaching and delivery styles meets the needs of their students by offering a blend of traditional face to face delivery with new creative on-line student interactive programs.
Support
Network
AEATS has well developed support networks to ensure that your study journey with them is a positive one, no matter what your needs may be.
National
Coverage
AEATS being a major provider of nationally recognised programs throughout Australia ensures that no matter where you live, it has a program for you.
Flexible Learning
Options
AEATS offer a range of delivery options to best meet your individual study needs, from face to face, small group learning centres to online and webinar delivery options.
RTO: 32054 – THE DIFFERENCE
"Being privately owned and operated we make decisions about our business and how we offer it to others, based on our client's objectives and needs. Being able to truly tailor our business and services succinctly in line with the needs of our clients is what sets us apart…."
Mr Andrew Logan – Managing Director
Australian Employment And Training Services (AEATS) is a privately owned Registered Training Organisation (RTO) which operates throughout Australia. Managing Director Mr Andrew Logan has over 30 years of experience in the delivery of training to individuals, small business and multinational organisations.
Australian Employment And Training Services (AEATS) is a nationally recognised Training organisation and carries registration with the Australian Skills Quality Authority (ASQA).
It official registration number is RTO No: 32054.
We invite all our students and clients to become part of the AEATS family and as apart of our family we are here to help. Our administrative and official enrolment procedures are all designed to ensure ease of completion and clarity. We understand that from time to time you may need an extra hand, we are here to help you were we can.
I completed my horticulture apprenticeship through AEATS. Not having studied before for a long time I found the classroom work we were required to do relevant and interesting to the work I was currently doing within my workplace. Our trainer was really great as he had fantastic horticulture knowledge but also was able to apply it to what we would find in our daily work routines. He was very hands on and practical with his training approach which really made it relevant. Graeme… Burnside QLD.
"When I enrolled I wasn't too sure how I would cope with returning to study after so many years however the trainers made me feel really at ease and supported me throughout the course.

After completing my practical placement that AEATS arranged for myself, I was offered a position and I am loving my new career working in aged care"