Study Online
Taking expressions of interest
BSB42015 Certificate IV in Leadership and Management
The BSB42015 Certificate IV in Leadership and Management is designed for people working as developing and emerging leaders and managers in a range of enterprises and industries. Participants may have existing qualifications and technical skills in any given vocation or profession, yet require skills or recognition in supervisory and team leadership functions.
As well as assuming responsibility for their own performance, individuals at this level provide leadership, guidance and support to others. They also have some responsibility for organising and monitoring the output of their team.
Our BSB42015 Certificate IV in Leadership and Management has a broad selection of available units to choose from that will best suit an individual's work and learning requirements.
Our online course allows students the convenience of studying from home, and at a time they choose. Students have the benefit of being able to complete this qualification within a 12 to 24 month period. Individuals may progress quickly, or take their time to suit their other commitments. The online resources and assessments are monitored by trainer/assessors who are industry experts. They will prepare the student for the requirements needed to progress in the business environment.
In addition to our online resources, students may access the materials as hard copy. Group learning may be available however this is always dependent on numbers.
This qualification is available as an Australian Apprenticeship.
The course comprises of 12 units (4 Core and 8 Elective). Successful completion of this course requires the fulfillment of all 12 units of competency.
Course Units
BSBLDR401
Communicate effectively as a workplace leader
BSBLDR402
Lead effective workplace relationships
BSBLDR403
Lead team effectiveness
BSBMGT402
Implement operational plan
BSBINN301
Promote innovation in a team environment
BSBLDR404
Lead a diverse workforce
BSBWHS401
Implement and monitor WHS policies, procedures and programs to meet legislative requirements
BSBWOR404
Develop work priorities
BSBCMM401
Make a presentation
BSBCUS402
Address customer needs
BSBRES401
Analyse and present research information
BSBWRT401
Write complex documents
Dates
Commences monthly throughout the year
Days
Days per week
Self paced online study
Times
Class times
Self paced online study
Online Delivery
As the BSB42015 Certificate IV in Leadership and Management is available online, students can study from any parts of Australia.
Group Delivery
AEATS has the capacity to deliver face to face training in this qualification where there are established groups of learners in most major regions of Australia. Contact AEATS to arrange for one of our course consultants to discuss with you your individual needs and location.
Traineeship delivery
AEATS is able to delivery the BSB42015 Certificate IV in Leadership and Management as a part of a Traineeship program in most regions of Australia.
Contact AEATS to arrange for one of our course consultants to discuss with you, your individual needs and location.
Admission Criteria
Applicants seeking entry into BSB40515 Certificate IV in Business Administration should meet the following criteria.
18 years old and under will require an additional notice of arrangment
Have successfully completed year 10 of secondary school or equivalent, or be of mature age.
Be able to use and respond to written language, including some unfamiliar material in a variety of formats.
Successfully complete a Language, Literacy and Numeracy test (LLN).
Obtain a satisfactory clear National Police Clearance.
Obtain a Working With Children Check
Primary place of residence must be in Western Australia.
Must be an Australian Citizen /Permanent Resident / Temporary Visa holder of sub-class 309, 310, 820, 826, 851 / Dependant of sub-class 457 visa.
How to enrol
To enrol in our course is a quick and easy process that will have you in class and studying in no time.
Simply click on the Enrol button and complete the enrolment form electronically.
Enrol
If you would like to find out a little more about our this course simply download the Course Brochure.
Download
Or request further information by clicking on the Enquire Now button and completing the form and one of our course consultants will contact you shortly.
Enquire Now
Alternatively you can contact on our enquiry line at
1300 360 366 Toll Free.
Once you have submitted your enrolment form we will confirm your eligibility and associated cost of the program. Don't worry, there is no commitment up until you commence your course.
Possible Job Outcomes
The BSB42015 Certificate IV in Leadership and Management is an appropriate qualification for people seeking to advance their administrative skills in a business environment. This environment could be across a wide range of industries.
Possible Course Pathways
Once students have completed their qualification at the certificate IV level they may decide to continue their studies in the BSB50215 Diploma of Business or other diploma related to business.
AEATS will recognise credit transfers upon proof of units completed with other RTOs.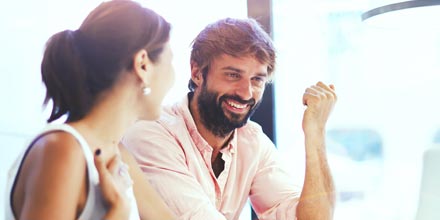 An appropriate qualification for people seeking work in environments that require a degree of small team leadership and managerial responsibilities.
Possible job outcomes are:
Administrator
Executive Personal Assistant
Office Administrator
Project Officer
Sales Account Assistant
Sales Agent
Team Leader
Interest Free flexible payment plan options are available to suit the convenience of students.
The Student tuition fees will be based on many different circumstances. You may be eligible for individual State Government subsidised tuition fees dependent on where you live.
This course has been approved for Centrelink student allowances. More information on assistance available can be found on the Centrelink website www.centrelink.gov.au. For information regarding your individual eligibility please contact Centrelink on 132490 or visit your local Customer Service Centre.
For more information or to confirm the cost of your course contact 1300 360 366 (Toll Free).
Want to know more? We're here to help!